We Are Chance The Rapper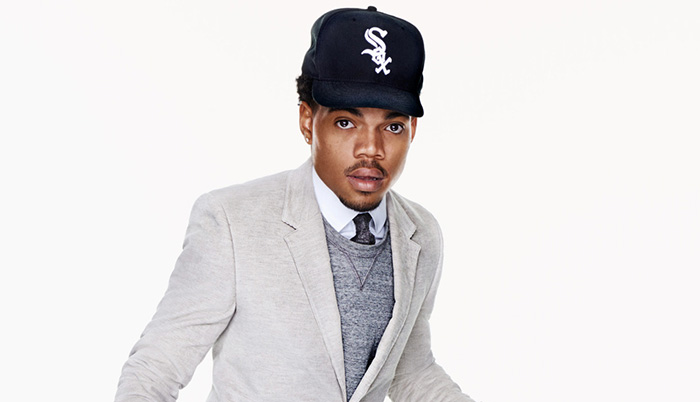 We Are Chance The Rapper
A love letter to Coloring Cook
Album Art By Brandon Breaux
We Are Chance The Rapper
Finally, FINALLY, someone listened--- not only listened but took notes.
After years of the most successful musical acts in history talking about modern day slavery, that is a record contract. Chance took that information and played the long game, came up with a plan and broke the mold.
In an ode to that mindset, he came up with
No Problems- Ft. Lil Wayne & 2 Chainz.
This album is what people mean when they reference the Ghetto Gospel
This is Chicago's heart; this is Chicago's South Side.
This incredible and life altering city is way, way more than what CNN tells you.
We are strong, resilient, resourceful, the embodiment of hustle,
witty, the birthplace of juke music and, overall, we are talent.
We are Chance the Rapper.
This review is less about Chance's music as it is about his connection with his city, his words and character.
Chance took all of our fears, dreams, and uneasiness. He focused it into two places---music and community involvement.
He made it cool to pray again.
More than that, he reminds us of the important balance between one's self and spirituality.
Not ashamed to talk about God on a track followed then with talking about his past fuck ups on the next;
because that is what life, God and experience is all about.
From 10 day to Coloring Book, Chance's growth is an inspiration.

Chance took the first true label-less international success, and in one action inspired and revived a city's youth by bringing his whole city on his back with an all star cast of Chicago talent on his album from Saba, Jerimih, Kanye West, Chicago Childrens Choir Ayrn Kane, Noname Gypsy and Knox Fortune.
I should also mention I am an in no way religious and have zero problems admitting it, but I didn't start off this way.
That being said, Chance is nothing if not an inspiration. Maybe that was his intent, maybe not but
maybe I'll see if my faith is where I left it.
Or at the very least, grab a Crayon and give this Coloring Book everything I've got.
https://soundcloud.com/mvega23/chance-the-rapper-smoke-break-feat-future?in=kanye-west-swish-kanye-west/sets/coloring-book-chance-the-rapper-coloring-book
https://soundcloud.com/mvega23/chance-the-rapper-no-problem-feat-lil-wayne-2-chainz?in=kanye-west-swish-kanye-west/sets/coloring-book-chance-the-rapper-coloring-book
https://soundcloud.com/mvega23/chance-the-rapper-summer-friends-feat-jeremih-francis-the-lights?in=kanye-west-swish-kanye-west/sets/coloring-book-chance-the-rapper-coloring-book
https://soundcloud.com/tjdprod/chance-the-rapper-juke-jam-ft-justin-bieber-and-towkio?in=kanye-west-swish-kanye-west/sets/coloring-book-chance-the-rapper-coloring-book